Ron Davis, founder of Davis Dyslexia Association International
Born autistic, Ron Davis grew up labelled a 'dummy' at home and a 'retard' at school. Despite his severe learning disabilities, he became a successful engineer, businessman and sculptor. Davis was functionally illiterate until the age of 38 when he discovered a method that allowed him to read a book cover to cover for the first time in his life without struggling.

Observing that those with dyslexia and other types of learning differences have visual, multi-dimensional minds which are less predisposed to word-based thinking, Ron discovered that when control can be gained over perceptual disorientation, then someone who is dyslexic will be able to read and write without problems. From these insights, he went on to develop training procedures known as the Davis Dyslexia Correction Programme. The programme includes a creative learning process called Symbol Mastery which allows dyslexic students to model symbols and words in clay so they can exercise their creativity, at the same time learning to read with full comprehension. The Davis methods have a 97% success rate at addressing dyslexia and related conditions such as dysgraphia, dyscalculia, attention difficulties and dyspraxia.

Davis Dyslexia Association International was founded in 1995 by Ron and Alice Davis. It now has branches all over the world, including New Zealand. Davis has helped many thousands of adult and child dyslexics all over the world to read and see their way of learning as a talent and to enhance their natural creative ability.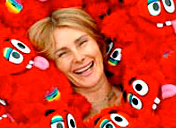 Kirsteen Britten
Within four years of winning the Miss Canterbury title at just 15 years old, Kirsteen had become an international fashion model; living in London, Paris and New York, and working on photo assignments around the world. She appeared in (and on the covers of) the world's top fashion magazines - Vogue, Elle, Cosmopolitan and Marie Claire - to name just a few.

She married renowned Kiwi motorcycle engineer and inventor John Britten in 1983 and they had three children together. One of the things they had in common was difficulty with traditional academic learning – he was dyslexic, she has dysphagia. Considered stupid at school, John went on to become a highly acclaimed motorcycle designer before his death from cancer in 1995. His V-1000 motorcycles are regarded as high art (exhibited at Te Papa and the Guggenheim) and high performance (four world speed records, winner of races at Daytona and in Holland, England and New Zealand).

Kirsteen says people with learning differences look at life differently. She describes herself as a kinesthetic learner, needing learning to be a tactile experience. "We look at life differently. We think differently … I think my late husband John was very much a doer in his learning process as well. John was considered slow at school but went on to be called a genius." After completing a Davis Dyslexia Correction Programme, Kirsteen's own literacy greatly improved and she is now a Davis Facilitator.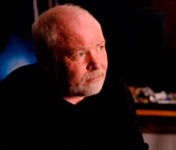 Mackenzie Thorpe
Internationally renowned artist Mackenzie Thorpe was raised in the industrial town of Middlesbrough, England in the 1950s. The eldest of seven children, his father worked as a labourer and his mother as an auxiliary nurse. Like most of their community, life for the Thorpe family was at times a struggle. He remembers a strong sense of community spirit and warmth and humour but also loneliness and isolation. The impact of these early years remains apparent in his work today.

Mackenzie had undiagnosed dyslexia and left school without qualifications. He worked in a series of manual jobs but eventually got the courage to apply to his local Art College. His natural ability to draw and create gave him an outlet for expressing himself and, while his lack of education and a barely readable application did little to support his application, the strength and volume of work that Mackenzie presented saw him succeed. He first won a place at Middlesbrough College of Art and subsequently the Byam Shaw School of Art in London.

After leaving art school, he spent several years working with inner-city children in London, before moving to North Yorkshire to set up a studio, as well as his own gallery with his wife Susan, and children Owen and Chloe. Since then, he has become one of the world's most collected and sought-after artists.